Jason Kander Halts Securities Scam Targeting Missouri Seniors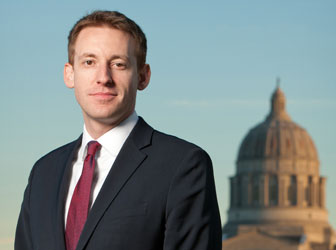 Missouri Secretary of State Jason Kander announced his office has stopped a fraudulent scheme that cost Missouri and Kansas residents more than $154,000.
A Florida man, was not a registered investment adviser or broker-dealer, lured the victims using "free meal" seminars he hosted, where he represented himself as an "independent" investment adviser/stock trader. The man misled a Sedalia couple into investing $82,000 and $25,000 into two online trading accounts he had opened in their names. From November 2009 through September 2012, at least 26 transactions occurred in the accounts involving trading in foreign, volatile, speculative and penny stock companies, leaving a balance of just under $13,000 in one account and $6,500 in the other. The man behind the scheme also took unauthorized margin loans and other inappropriate action in the accounts of four additional Missouri and Kansas residents.
The Secretary of State's office has ordered the man to stop operating as an investment adviser and as a broker-dealer in the state of Missouri.